Effective, sustainable and natural to more energy 
Lack of energy and chronic fatigue can have a huge impact on life. But there is a solution: NADH. In this article, we'll show you three steps to boost your energy naturally with NADH.
 Science-based energy source 
NADH, also known as nicotinamide adenine dinucleotide hydride, is a coenzyme found in every cell in our body and is essential for energy production. Numerous studies and expert opinions confirm the effectiveness of NADH in increasing energy and improving quality of life.
 The effects of energy deficiency.
A lack of energy can manifest itself in many areas of life: Exhaustion at work, difficulties in leisure time, concentration problems in everyday life. The consequences can be both physically and mentally stressful and can lead to burnout.
 Benefits of NADH for body and mind 
Taking NADH supplements can help prevent burnout and restore happiness at work. It can also boost performance and improve overall quality of life.
Recognize the personal stress situation
To effectively combat energy deficiency, it is important to recognize the personal stress situation and understand the cause of exhaustion. Here, energy deficiency and cell metabolism play a crucial role.
NADH as the key to cellular energy 
NADH supports cell metabolism and contributes to the successful increase of cell energy. This can effectively address the causes of energy deficiency and increase the energy level in the body.
 Act now to increase energy .
Take 5 minutes now to find out how NADH can change your life. Learn how NADH can help you successfully combat lack of energy.
 Personalized Support
We'll help you find out if NADH is the right supplement for you, if you need additional support, and if you can manage to boost your energy naturally.
 Building Trust in NADH 
Testimonials from satisfied customers and a success rate of over 90% can build confidence in NADH. Experts recommend NADH as an effective solution to low energy and burnout.
The choice is yours.
It's up to you to restore your energy levels and improve your quality of life. Take this opportunity to learn about NADH to make an informed choice for your health.
Act and Inform
Click the button now to learn more about using NADH lozenges and how they can help you fight burnout and chronic fatigue.
Clarification of common questions
Do you need advice? How does the use of NADH lozenges work? We'll answer your questions and help you find the right way for your individual needs.
The four pillars of NADH therapy.
To get the most out of NADH, it's important to follow the four pillars of NADH therapy: a balanced diet, regular exercise, effective stress management, and proper use of NADH supplements. The combination of these elements can help you increase your energy effectively and sustainably.
Take the Initiative.
Don't let burnout or chronic fatigue slow you down any longer. Try NADH lozenges now and feel the difference they can make in your life.
Success Stories for Inspiration.
Be inspired by the success stories of other users who have regained their energy and improved their lives by using NADH lozenges. You are not alone in the fight against burnout and chronic fatigue – there are many people who have already successfully walked this path.
Conclusion.
Burnout and chronic fatigue can negatively impact your life and make everyday life a misery. NADH lozenges offer a natural and effective way to address cellular energy deficiencies and metabolic problems, and to sustainably increase energy levels.
FAQs
How exactly does NADH work against burnout and chronic fatigue?
NADH supports cellular metabolism and is critically involved in energy production. By taking NADH supplements, energy deficiencies can be compensated for and thus burnout and chronic fatigue can be counteracted.
How long does it take for the effect of NADH to occur?
The effect of NADH can vary from person to person. Some people feel improvement after just a few days, while for others it may take several weeks. It is important to take NADH consistently and according to recommendations to achieve optimal results.
Are there any side effects or interactions when taking NADH?
NADH is considered safe and well tolerated. Side effects are rare and usually mild. However, you should talk to your doctor before taking NADH, especially if you are taking medications or have a medical condition, to rule out possible interactions.
How should NADH be taken?
NADH is available in different dosage forms, such as lozenges, capsules or powder. Dosage and intake recommendations may vary depending on the product. Therefore, always read the package insert and follow the manufacturer's instructions. In many cases, it is recommended to take NADH lozenges as they allow for faster and more effective absorption.
Can NADH be taken in combination with other dietary supplements?
In principle, NADH can be combined with other supplements to support energy production and overall health. However, it is advisable to consult a physician or nutritionist before taking multiple supplements to ensure optimal combination and dosage.
Are you looking for a mysterious and exciting adventure? Do you have an insatiable curiosity for the unknown? Then get ready to explore the mystical underground world of caves in the Dominican Republic! This blog post will reveal to you all of the secrets that these caves hold. From their captivating beauty to their hidden treasures, you won't want to miss out on this stunning destination. So, what are you waiting for? Let's dive into the Dominican Republic's underground and discover its enchanting secrets!
Exploring the Natural Wonders of the Dominican Republic's Caves
Caves in the Dominican Republic are some of the most fascinating and mystical places on earth. The underground world is filled with strange and beautiful formations, vast caverns, and even rare wildlife.
Dominican Republic's caves are some of the oldest in the world and were used by the native Taíno people for religious ceremonies and as storage areas. Today, these fascinating underground worlds are popular tourist destinations for visitors from all over the world.
There are many different cave tours available in the Dominican Republic, each with its unique features and attractions. Some of the most popular tours include cave exploration tours that take visitors to some of the most famous and beautiful caves in the country, including El Castillo, Cueva de los Cristales, and Cueva de los Diamantes. Other popular cave tours include cave tubing tours that allow visitors to float through subterranean chambers on tubes made of PVC or rubber. Cave diving tours allow visitors to explore some of the deepest and most dangerous caves in the country.
No matter which tour you choose, be sure to bring your flashlight, sunscreen, and water bottle, as there is no electricity or running water in Dominican Republic's caves. And be sure to dress for the weather – it can get very cold underground!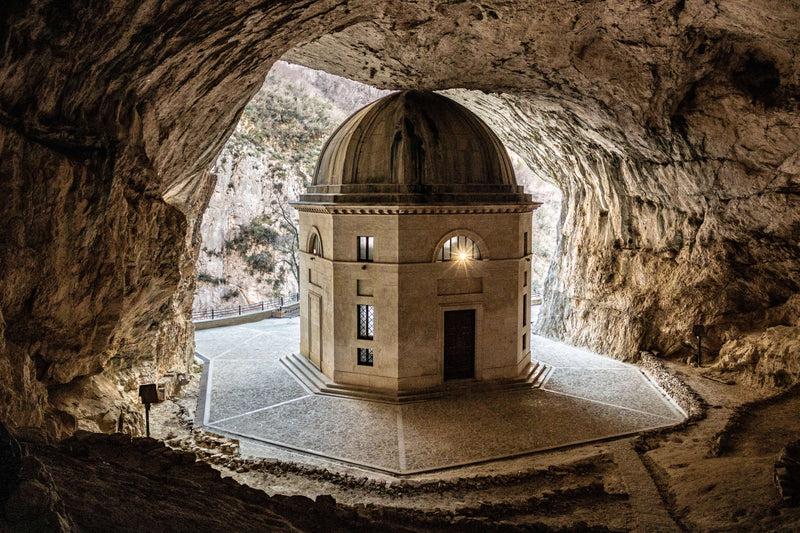 A Guide to Cave Formations and Ecosystems in the DR
Cave Formations and Ecosystems in the DR
The Dominican Republic boasts an abundance of caves, some of which are still relatively unexplored. The limestone karst that dominates the country creates a network of caverns and underground rivers, with many areas remaining unexplored. Only about 10% of the country's caves have been explored; this includes over 400km of hard-to-reach routes.
The different cave formations can be quite stunning: stalactites hang from the ceilings like icicles; stalagmites grow out of the floors; and vast underground chambers soar high into the air. Many tours include visits to these specific formations, as well as to other parts of the cave system where wildlife is often seen – such as dense forests filled with bats and subterranean lizards.
Aside from exploring cave formations, visitors also have access to a variety of other ecosystems found nowhere else on Earth. Some areas feature abundant fruit trees growing within miles of dark halls inhabited by creepy crawlies (such as blind snakeheads). The biodiversity inside these caves is truly astounding!
Wildlife Inhabiting Dominican Republic's Caves
Wildlife inhabiting Dominican Republic's caves can include a wide variety of animals, including bats, snakes, spiders and even primates. Many of the caves are home to endemic or rare species of plants and insects, as well as populations of endangered cave predators such as jaguars and Baird's tapirs. The dark and moist environment provides an ideal habitat for these animals.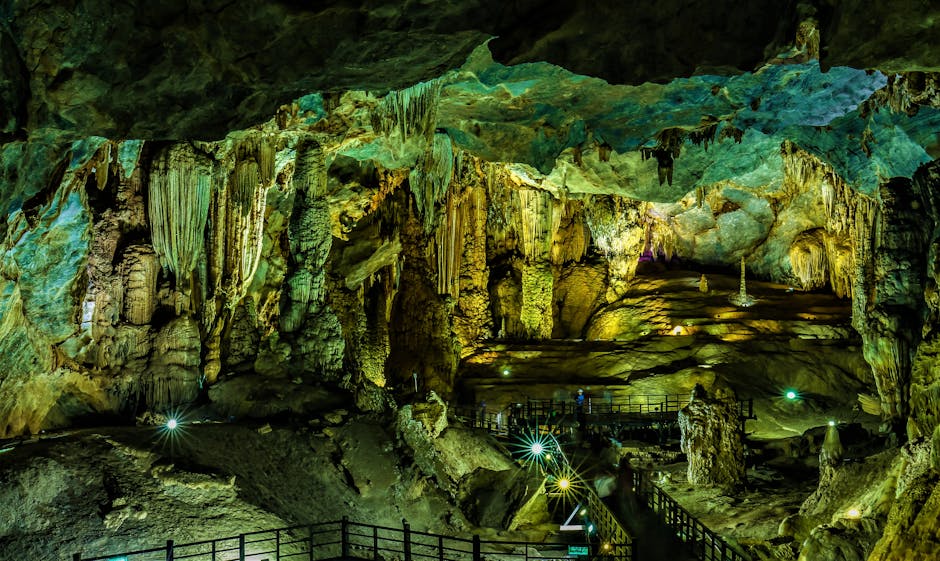 Unique Tourism Experiences Within Dominican Republic's Caverns
Some cave tours in the Dominican Republic allow visitors to experience true underground wonders and explore ancient ecosystems. These adventures can take you through dark abysses and high-walled chambers, revealing astonishing stalactites and stalagmites along the way. Whilst most tourists visit DR caves during summer months, winter offers explorers an even more dramatic backdrop with icy chasms and mossy cavern floors.
The history of DR caves is intertwined with that of its people. Thousands of years ago, these subterranean dwellings served as a refuge from storms and harsh weather conditions. Today, they continue to be a source of spiritual enrichment for Dominicans and foreign tourists alike who appreciate their natural beauty and unique cultural heritage.
Historical & Cultural Significance of DR Caves
The Dominican Republic is known for its dramatic limestone cliffs, bountiful rainforests, and crystal-clear waterfalls; but a lesser-known attraction is the country's vast subterranean caverns. These unique underground world forms were formed over the course of centuries as distinct environments, hosting an incredible variety of wildlife. From stalactites and stalagmites to subterranean lakes and caves full of bats, these dark chambers offer adventurers an exciting way to explore this stunning country.
Adventure Awaits: An Overview of Popular DR Cave Tours
Cave tourism in the Dominican Republic is gaining in popularity, with adventurers from all over the world eager to visit some of the country's most beautiful and mysterious underground worlds. With more than 100 caves spanning across rugged landscapes, this off-the-beaten-track destination offers an array of adventure experiences guaranteed to please any traveler. From leisurely exploration on cave tours to completely new explorations with spelunking gear and a rebreather kit, there's something for everyone looking for an unforgettable journey deep into the earth.
Some of DR's most popular caves include Los Haitises National Park (home to some of the planet's deepest pits), Samaná Peninsula caves, La Sirena National Park (where towering stalactites colonize dripping caverns), Caves de la Cruz Reserve, and Lago Coral Reserve among others. While all have their own unique features and attractions, here are five popular DR cave tours you should consider taking:
Los Haitises National Park – This park spans over 1,000 square kilometers and contains more than 30 different natural wonders including crystal clear waterfalls and limestone gorges perfect for rock climbing. The park also has several well-maintained cave systems that visitors can explore on guided tours or by themselves using hiking trails.
Samaná Peninsula – With dozens of pristine coves waiting to be explored (including Playa Blanca Beach where Mick Jagger allegedly bought drugs), this mountainous region is a must for anyone interested in exploring nature at its finest. Though it can get busy during peak season (late December through March), there are plenty of smaller villages scattered throughout the area where tourists can find accommodation without resorting to too much budget pressure.
Laguna de Términos – A UNESCO World Heritage Site since 2000 and one of DR's newest attractions thanks to growing tourism interest in eco-tourism adventures, Términos Lagoon is home to 22 different waterfalls cascading down lush cliffsides into crystal clear lagoons below. Visitors can either enjoy traditional boat cruises or hike up winding trails overlooking these mystical landscapes complete with hidden swimming holes.
Caves de la Cruz Reserve – One of DR's oldest protected areas dating back centuries ago when Maya nobility used these remote caves as ceremonial centers, this reserve now offers visitors a kaleidoscope view stretching from dark underground river shores dotted with foam bubbles up into gleaming white corridors adorned by delicate stalactites and stalagmites. Visitors can explore the caves on organized tours or take a self-guided journey using special equipment such as headlamps, flashlights, and caving suits.
Lago Coral Reserve – For exploring caves without leaving the safety of Homo sapiens' modern conveniences, consider heading to this UNESCO World Heritage Site where visitors can cycle or walk past acres of cool coral gardens and over suspension bridges spanning deep gorges filled with turquoise water.
Altogether, these five DR cave tours offer something for everyone whether you're looking for an easygoing day trip or a challenging expedition exploration lasting several days into some of the planet's most mysterious underground worlds. Whether you're looking for a natural wonder to inspire your travel photos or an adrenaline rush guaranteed to keep you hooked all afternoon long, Dominican Republic's caves have it all…
From the towering stalactites and gushing waterfalls of Los Haitises to the world-famous El Choco cave, Dominican Republic's mysterious subterranean world has something for everyone. Whether you are a thrill seeker looking for extreme adventure through challenging caving expeditions or simply want to relax in awe of pristine natural beauty, venturing into DR's enchanting caves is an experience not soon forgotten. From captivating wildlife to remarkable formations and awe-inspiring cultural stories, exploring Dominican Republic's caves can be a truly life-changing event.